Introduction to Relational Wisdom | Senate Office Building, Washington DC | By Ken Sande
by
When:
September 18, 2019 @ 6:00 pm – 7:30 pm
2019-09-18T18:00:00-04:00
2019-09-18T19:30:00-04:00
Contact:
Bobby Little
703-351-5060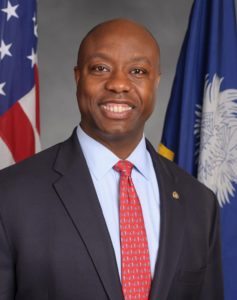 U.S. Senator Tim Scott of South Carolina is hosting a 90-minute interactive discussion on relational wisdom, which is an enhanced form of "emotional intelligence" (EI) that is being used by corporations, universities, hospitals, counselors, law enforcement, sports teams, military units and government bodies to improve the professional performance, leadership skills, creativity, effectiveness and productivity of individuals and entire teams.
This type of professional development training is especially beneficial to individuals who serve our country in Federal Government and the U.S. Military.
For example, emotional intelligence is being recognized as a decisive factor in politics and diplomacy. In Team of Rivals: The Political Genius of Abraham Lincoln, presidential scholar Doris Kearns Goodwin refers repeatedly to the remarkable emotional intelligence of Abraham Lincoln. When summarizing Lincoln's brilliant response to a political attack by a member of his own cabinet, Kearns writes this:
Discipline and keen insight had once again served Lincoln most effectively. By regulating his emotions and resisting the impulse to strike back at Chase when the circular first become known, he gained time for his friends to mobilize the massive latent support for his candidacy. Chase's aspirations were crushed without Lincoln's direct intrusion…. Lincoln's ability to retain his emotional balance in such difficult situations was rooted in acute self-awareness and enormous capacity to dispel anxiety in constructive ways.
The emotional intelligence and relational skills modeled by Abraham Lincoln can be learned and practiced by every member of a business, governmental or military team. These same skills may also be taken home to improve marital and parenting relationships, which circles back to enhance job performance and career advancement.
As a growing number of studies show, relationally healthy homes benefit employees and employers alike. People from peaceful homes are are more focused and energized when they come to work. They are happier with their co-workers and supervisors and find their work to be more fulfilling, productive and enjoyable. Their improved performance typically leads to better career advancement and higher pay.
Employers benefit from having more cohesive, innovative, and effective teams, as well as lower absenteeism, conflict and staff turnover, all of which lead to a pleasant work environment and productive organization.
Emotional intelligence can also play a role in counteracting the damage that power can cause to the human brain. Recent studies report that this damage seems to include an impairment of a neural process called "mirroring," which is a cornerstone of empathy. This impairment causes many powerful people to do worse at reading the emotions and thoughts of others, which leads to an "empathy deficit" that undermines both their personal and professional relationships, as well as their ability to lead others.
Everyone who attends this discussion will receive free access to an 8-hour course in relational wisdom.
Additional Resources (click for link):
For registration, active links and contact information, click "Read More" button.