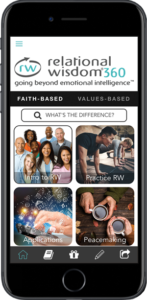 Thank you for subscribing to our weekly blog on relational wisdom. If you'd like to see previous blog posts on over 50 topics, including peacemaking, pastoral leadership, politics, marriage, parenting and relationships in the workplace, click here.
As a welcoming gift, we like to offer you our new RW360 Smartphone App. To download, simply click on the image at the right.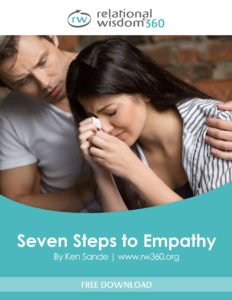 We would also like to offer you sixteen free ebooklets and downloads that you are free to copy and share with others and to use as discussion pieces with your family, a Sunday school class, small group study or staff devotional, or with a friend who may be struggling in a relationship. To download these booklets, simply click on the image to the left.
To improve similar relational skills, please make use of our online course, Discovering Relational Wisdom 3.0.  The skills you develop through this training can be applied in every area of life, enhancing your friendships, family-life, workplace performance and witness for Christ!
Please let us now if we can be of any assistance to you whatsoever.
The RW360 Team
mail@rw360.org