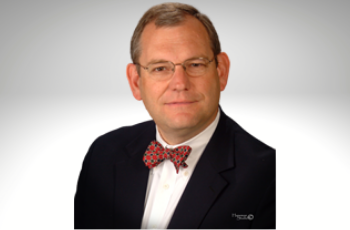 Categories:
Advanced RW Instructor
Robert Hayward is a Certified Relational Wisdom Instructor.  He began his working life as a banker, was then the chief financial officer of several firms and for the past seventeen years has been the President and CEO of the Quarryville Presbyterian Retirement Community.  He is an ruling elder in the Presbyterian Church in America, and serves on the board of the Pennsylvania Family Institute and of Covenant Theological Seminary.
Robert has a bachelor's degree in Economics from Lafayette College, in Easton, PA.  He has been associated with a number of various ministries as a volunteer and former board member and for over fifty years spent summers in the Adirondack Mountains of New York and has a great interest in water and forest conservation.  He is a collector of books on every conceivable subject.
He is a passionate believer in the truth that "life is all about relationships" and has been devoted to showing the love of Jesus in developing healthy relationships, healing past relationships, and breaking the chains of wrong behavior patterns.  When he attended an RW 360 seminar for the first time, he was immediately struck by the excellence of the presentation and felt called to be a part of this ministry.  Since becoming a certified instructor, he has presented the seminar to groups ranging from the faculty and administration of a small Christian school, to the staffers of an organization that works with the PA state government.
Robert and his wife, Barbara, have been married for forty years and have five adult children, four children-in-law, and (so far) three grandchildren.