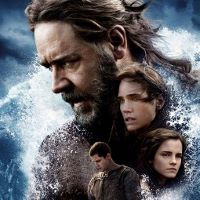 Noah beat Garmin to the punch. Abraham got the jump on TomTom. And Moses was way ahead of Magellan.
What on earth am I talking about?
Navigation systems. If it's in your car or on your phone, you know it as a GPS (Global Positioning System). It's probably made by Garmin, TomTom, or Magellan. When it's working properly, it tells you how to drive from point A to point B.
But you have a more vital navigation system embedded in your heart and imprinted on your mind. You could call it a GPS, but the abbreviation stands for something of much greater importance: it's your God Positioning System.
This GPS tells you how to live a life that is pleasing to God. More specifically, how to follow God, how to discipline yourself, and how to love your neighbor.
Unfortunately, many of us pay more attention to the GPS in our cars than we do to the one that guides our lives. And yet we're surprised when we make one relational wrong turn after another.
Are you tired of getting lost in your relationships? Then let me suggest that you trade in your old GPS for one that has these three components.
Glorify God: Show he's the best by depending utterly on him, by trusting him at every turn, by obeying him no matter what, and by praising his excellence to others and urging them to follow him as well (Isa. 30:21; 1Cor. 10:31; John 17:4).
Pursue God: Program your heart and mind with his thoughts, goals, and ways by constantly studying and meditating on Scripture, praying for clear guidance, and worshiping regularly with people who love to walk his path (Jer. 29:13; Ps. 119:45).
Serve God: Do what pleases him in every situation by following the example of Jesus: "The one who sent me is with me; he has not left me alone for I always do the things that are pleasing to him" (John 8:29; cf. 1 John 2:5-6).
As you read the Bible and the history of the church, you'll see that this was how Noah, Abraham, Moses, and every other hero of the faith sought to know and follow God.
So embrace this GPS as your own. It's the foundation of relational wisdom and the concept that distinguishes RW from the relational systems of the world, including emotional intelligence.
GPS is so simple: whenever you plan a journey or come to a fork in the road, make it your goal to Glorify God, Pursue God, and Serve God, and you'll be able to say with David, "He leads me in paths of righteousness for his name's sake" (Ps. 23:3).
– Ken Sande
Reflection questions:
For a practical example of how to apply GPS in a difficult work situation, read the brief GPS testimony in this blog post.
If you'd like to keep a brief description of the GPS system and three other RW acrostics handy in your Bible or purse, download this summary of relational wisdom.
To see a current dramatization of how Noah followed God's guidance, watch the trailer for the new Russell Crowe Movie, Noah (note, however this NRB disclaimer and these critiques by Brian Mattson and Steven Greydanus). Then read Genesis 6 (the accurate story!) and discuss how Noah modeled the three elements of GPS.
Think of a time when you ignored one of the three elements of GPS. What happened? If you could go back to that time, what would you do differently? What lesson have you learned?
How does the GPS acrostic help you to live out the six disciplines of relational wisdom: God-aware and God-engaging, self-aware and self-engaging, other-aware and other-engaging?
Which of the three GPS elements would you like to practice more faithfully in the months ahead? Share your goal with a friend and pray together regularly for God's help in developing that discipline.
Permission to distribute: Please feel free to download, print, or electronically share this message in its entirety for non-commercial purposes with as many people as you like.
© 2014 Ken Sande
Get this from a friend? Subscribe now!