Live RW Seminars
Ken Sande
2018-03-18T16:04:58-06:00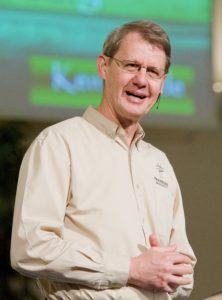 Discovering Relational Wisdom is a live, one-day seminar designed to provide an introduction to relational wisdom. It is  interactive, involving teaching, viewing and analysis of numerous video clips, group discussions and application exercises.
The recommended registration fee for our live seminar is $49/person ($80 for couples and $25 for teenagers). Each student can receive $150 in scholarships for additional online training (see details in Hosting Guidelines below).
Students leave with a detailed Study Guide and a Personal RW Action Plan that includes practical homework and ongoing exercises that will encourage them to continue learning and applying relational wisdom in their daily lives.
The seminar is taught either by Ken Sande or one of our other Certified Relational Wisdom Instructors.
Sample Teaching
This plenary address was delivered to 700 church and ministry leaders in Europe in 2016. It describes how leaders can apply many of the key principles taught in our full Discovering Relational Wisdom seminar.
Interactive "ABC" Learning
Our interactive seminars include dynamic teaching, gripping demonstration videos, small group discussions, and practical applications to achieve the "ABCs" of effective learning:
Affective learning – shaping emotions, values and motivations that inspire godly relationships
Behavioral learning – shaping habits and character through personal application and practice
Cognitive learning – increasing knowledge while shaping complex and flexible thinking skills
These three dynamics are built into all of our live seminars. They are further advanced by giving every seminar student a full scholarship to our online course, which enables them to "work the yeast of God's Word into the dough of everyday life" through additional teaching and demonstration videos, interactive online discussions and practical life exercises.
In short, the live seminar is designed to provide an entire congregation with inspiration, vision and immediately applicable relational skills, while the online course is designed to help each individual work God's relational principles more and more deeply into his or her life, as commended in 1 Timothy 4:15: "Practice these things, immerse yourselves in them, so that all may see your progress."
Evangelistic Opportunity
One of the most exciting features of this seminar is its evangelistic potential. We teach practical relational skills in a way that makes non-Christians feel valued and welcomed, and we end the seminar with a winsome gospel message. This approach gives members of your congregation the opportunity to invite non-believing relatives, friends, and co-workers to an event that will not only teach valuable life skills but also, and more importantly, introduce them to the gospel of Christ.
Many churches continue this evangelistic momentum by sending trained RW instructors out into their communities to teach a "values-based" (secular) version of relational wisdom in businesses, schools, military bases and other secular settings, thus improving the relational dynamics of their communities and drawing people into their churches (see RW Pastor of the Year).
More Information
Training Topics:
Life Is All About Relationship

Lesson 1 – God Created Us for Relationship
Lesson 2 – Soft Skills Trump Hard Skills

Relationships Are Fueled by Emotions

Lesson 3 – Emotions Were Designed by God
Lesson 4- Emotions Can Hijack Our Brains and Bodies

Relationships Are Inherently Three Dimensional

Lesson 5 – You Are Designed to Relate to God, Self and Others
Lesson 6 – Practice the SOG Plan

Relational Wisdom Surpasses EQ/EI

Lesson 7 – Emotional Intelligence Is a Form of Common Grace
Lesson 8 – Relational Wisdom Involves Six Life-Enriching Skills

The Gospel Transforms Relationships

Lesson 9 – Relational Wisdom Is Inspired by the Gospel
Lesson 10 – The Gospel Penetrates Barriers

Follow a Trustworthy GPS

Lesson 11 – One Guidance System Beats Them All
Lesson 12 – Glorify God in Conflict

Love Others as You Love Yourself

Lesson 13 – READ Yourself Accurately
Lesson 14 – SERVE Every Person You Meet

Confession Brings Freedom

Lesson 15 – Conflict Is Fueled by Unmet Desires
Lesson 16 – The Seven A's of Confession Tear Down Walls

Blessed Are the Peacemakers

Lesson 17 – Forgive as You've Been Forgiven
Lesson 18 – Win-Win with Interest-Based Negotiation

Your Relationships Reflect Your Identity in Christ

Lesson 19 – Let Your Royal Titles Inspire Relational Growth
Lesson 20 – Develop a Personal Growth Plan