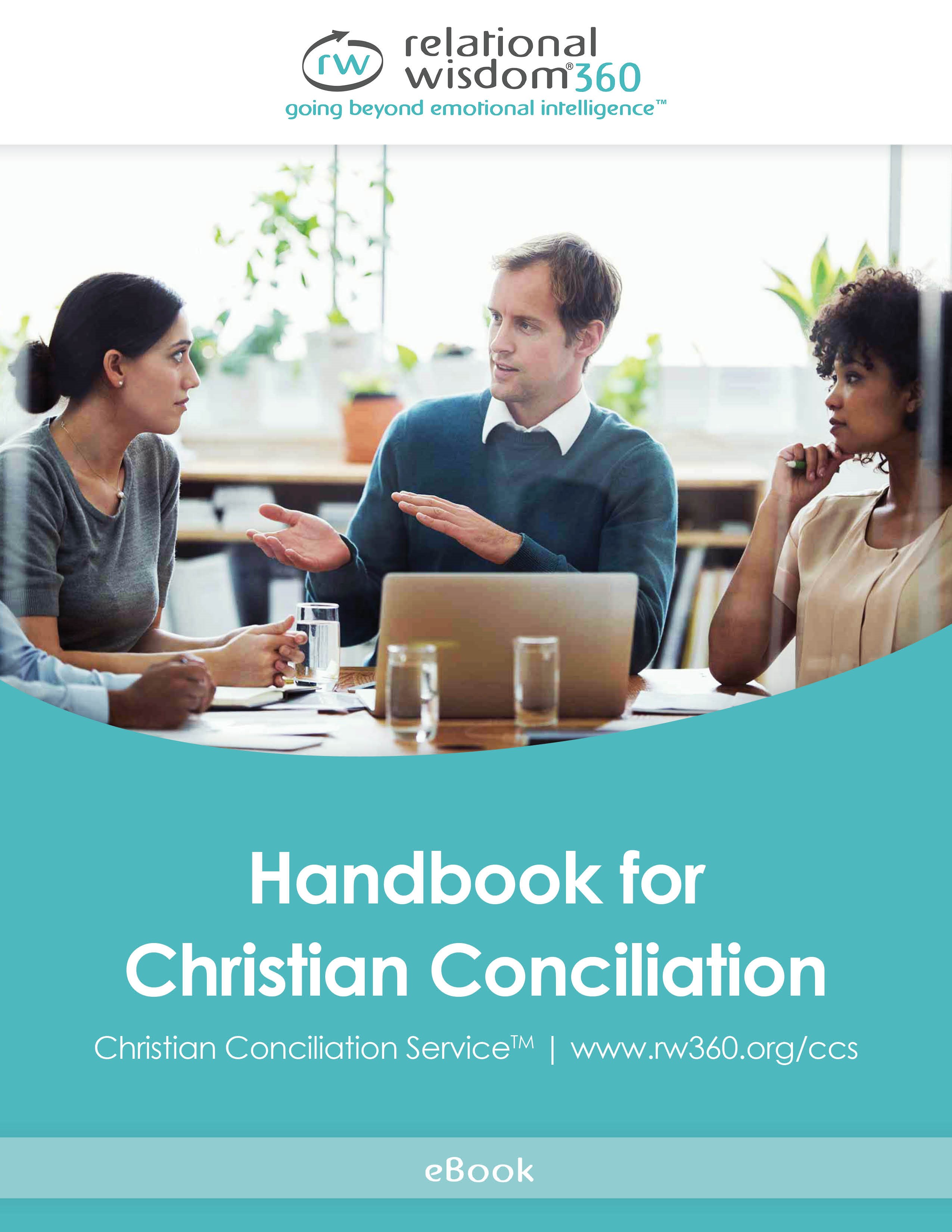 The Christian Conciliation Service®, a division of Relational Wisdom 360, assists Christians to respond to conflict in biblically faithful ways. We provide these services in partnership with Crossroads Resolution Group, LLC and a network of recommended conciliation providers.
The conciliation process is based on the principles summarized in Ken Sande's book, The Peacemaker, which has sold over 500,000 copies in twenty languages. The Handbook for Christian Conciliation provides a detailed description of the conciliation process, which has been used to resolve a wide array of personal, church and legal conflicts, as illustrated in these actual cases:
Conciliation and Training Services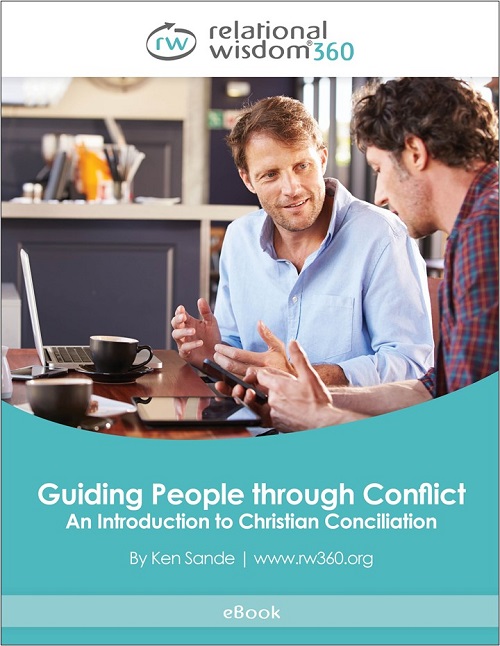 Our services are provided by conciliators who have been trained in relational wisdom®, biblical peacemaking and Christian conciliation and serve according to the requirements and standards set forth on this page. This combination of skills gives these conciliators the ability to provide an array of ministry services.
Dealing with Trauma, Power Imbalances and Abuse
Conflicts involving emotional trauma, power imbalances or abuse (physical, emotional, sexual, child, elder, spiritual, etc.) require the involvement of conciliators or other professionals who are specifically trained to deal with these types of issues. If your situation may involve any of these dynamics, please indicate that when completing the form below.
If there are allegations or signs of significant abuse, we will require an independent investigation to unearth hidden facts and patterns before proceeding with a conciliation process. This is not a standard practice with all conciliation ministries, and we caution against attempting conciliation without such an investigation. Moreover, we encourage individuals and organizations dealing with abuse to use the principles taught in our Best Practices for Complex Cases as a standard by which to evaluate any organization they are considering for conciliation assistance. 
Three investigation organizations to consider are: Telios Law Investigations, Fact Finding Ministry and GRACE. If you are dealing with a situation involving domestic abuse, we recommend that you contact Beauty from Ashes, which specializes in providing conciliation and support services in these situations.
Requesting Legal Advice
RW360 does not provide legal advice or representation. If the situation you are facing requires such assistance, please contact one of these organizations:
Requesting Conciliation Assistance or Opening a Case
Related Information