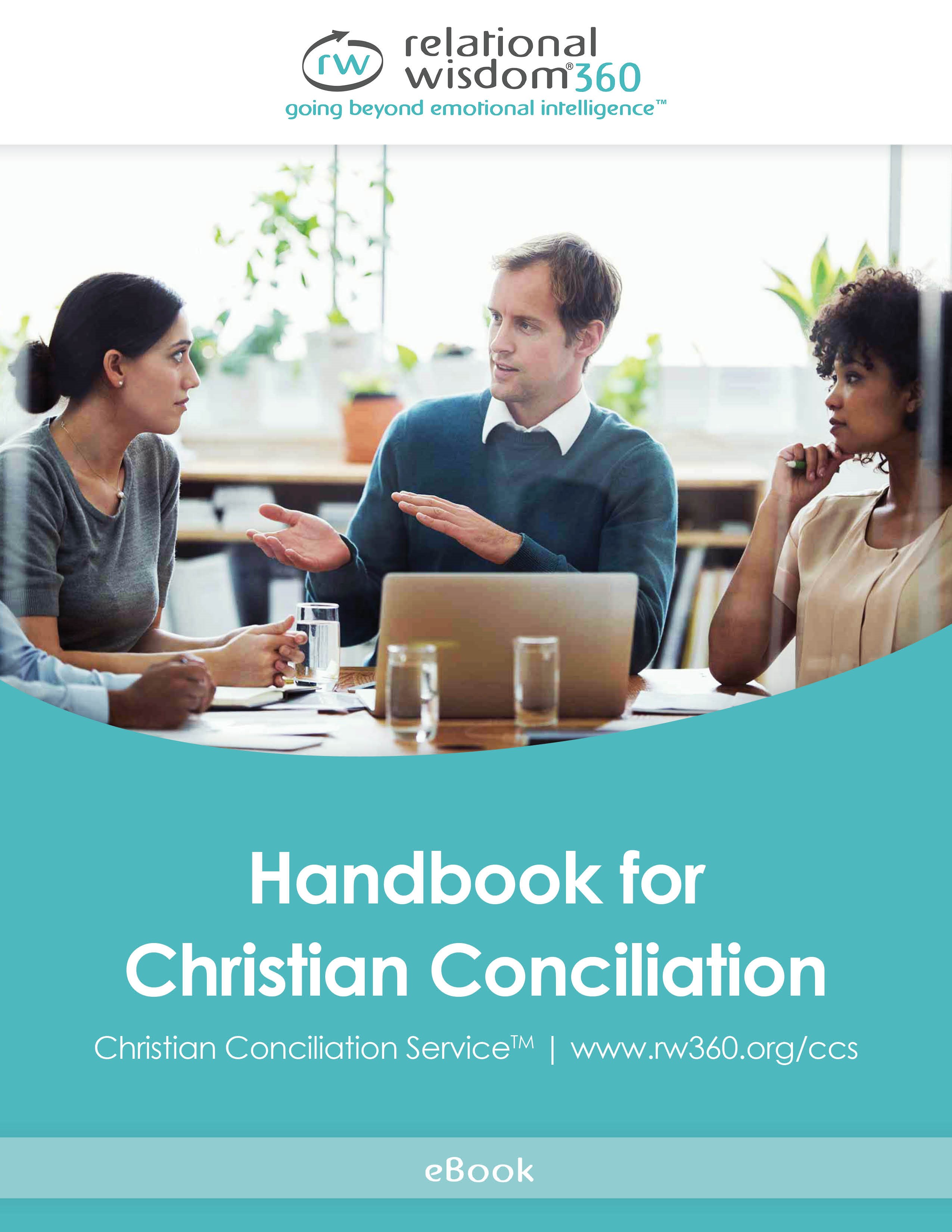 The Christian Conciliation Service®, a division of Relational Wisdom 360, working in partnership with Crossroads Resolution Group, LLC, assists Christians to respond to conflict in biblically faithful ways.
This assistance is provided by Certified Relational Conciliators™ who have been cross-trained in relational wisdom, biblical peacemaking and Christian conciliation. This combination of skills gives them the ability to provide an array of ministry services.
They are equipped to provide biblically grounded conflict coaching, mediation and binding arbitration for church, ministry, organizational, business, legal, leadership, family and marital conflict.
As they work with conflicted groups, they mentor the leaders in conflict coaching so they can continue leading their organizations toward genuine reconciliation.
They provide training in relational wisdom and biblical peacemaking to equip congregations, ministries and businesses to build stronger relationships, prevent conflict and resolve future differences quickly and personally.
To request an initial interview to learn more about our conciliation services, please complete a Request for Assistance form.
Related Information