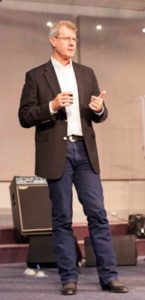 I'm writing this post from Cape Town, South Africa, where I've been exploring ways to apply relational wisdom to some of the most challenging issues people can face.
My first three days were spent teaching at a conference sponsored by Advocates Africa, a network of 300 Christian attorneys who are bringing their spiritual and legal gifts to bear on issues like political corruption, social justice, gender based violence and religious persecution. I was humbled to participate in a panel discussion involving people who have suffered under or lost loved ones to Isis, Boko Haram, and Al-Qaeda.
For the past three days I've been teaching at Jubilee Community Church, a racially diverse church of 800 people in the heart of Cape Town that is equipping its people to bring the love and wisdom of God to bear on problems related to family disintegration, poverty, Apartheid, HIV/Aids, crisis pregnancies and criminal rehabilitation.
After the worship service last night, I enjoyed interacting with students from the University of Cape Town, which is struggling with racial tensions and changing policies related to sexual orientation. Today I'll be teaching biblical peacemaking to church and ministry leaders from throughout the region, and Tuesday we'll be filming training videos related to some of the issues listed above.
Although I'm a bit weary from the busy pace, I've exhilarated by the enthusiastic interest in relational wisdom and stimulated by countless discussions on how to apply RW to so many cutting edge social, political and economic issues.
Please join me in praying that the seeds we've sown this week will find fertile soil in the hearts and minds of these brothers and sisters in Christ, and that God will use them to bring the transforming power of the gospel to bear on the challenges that face this beautiful land.
– Ken Sande
Permission to distribute: Please feel free to download, print, or electronically share this message in its entirety for non-commercial purposes with as many people as you like.
Would you like to receive future posts like this? Subscribe now!