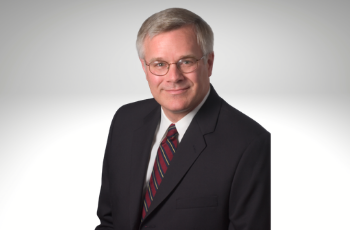 Categories:
Christian Conciliator
Coaching/Conciliation Focus Areas:
Business
Church
Nonprofit
Employment
Organization
Jim concentrates his law practice in commercial litigation, church and not-for-profit law, and mediation and arbitration. He is a Certified Christian Conciliator with the Institute for Christian Conciliation and has extensive experience mediating and arbitrating disputes between believers. Jim counsels churches in corporate formation, tax issues, employment, internal governance, and mergers. He also assists pastors and church staff facing issues such as church discipline, clergy confidentiality, and ecclesiastical disputes.
Jim is a graduate of Calvin College and received his law degree from DePaul University School of Law in 1981. He is a member of the Illinois State Bar, the Kane County Bar Association, and the Christian Legal Society. Jim is married to Kathy and has two adult children, Jim and Katie. He is active in ministry at Willow Creek Community Church.