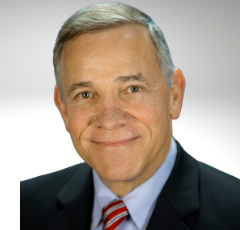 Blowing Rock, North Carolina
Categories:
Christian Conciliator
Coaching/Conciliation Focus Areas:
Business
Church
Nonprofit
Family
Construction
Contracts
Employment
Organization
Tim believes that he serves others best by serving Jesus first. He has extensive experience with faith-based and secular mediation and arbitration of complex cases involving family, business, employment, construction and organizational conflicts and disputes. Tim is the President of PeacePoint, a Christian conflict and dispute resolution ministry formed in 1999. He teaches Biblical peacemaking principles and trains others to serve as peace advocates in their churches and communities. He is licensed to practice law in North Carolina and has enjoyed and "AV" Peer Review Rating from Martindale-Hubbell for more than 20 years. Tim and his wife, Charlene were married in 1978. They have two great children, a fine son-in-law, a delightful daughter-in-law and four energetic grandchildren.