Unplanned is one of the most powerful movies I've seen in years.
It's the true story of Abby Johnson, one of the youngest Planned Parenthood directors in the U.S. She rationalized her work for years, even while sitting in church. But then one day she was asked to assist in an abortion at thirteen weeks gestation. Shocked by seeing how the tiny baby recoiled from the surgeon's tools, she resigned her position and became a passionate pro-life advocate.
I strongly recommend this movie, both to adults and teens. Some of the scenes are so graphic that they earned the movie an "R" rating. But they are altogether realistic and could open the eyes and hearts of both teens and adults to the dreadful consequences of abortion, for both mothers and their babies.
The movie also provides a multitude of examples of abysmal relational skills, including shocking insensitivity, deceitfulness and manipulation, as well as inspirational examples of empathy, compassion and forgiveness.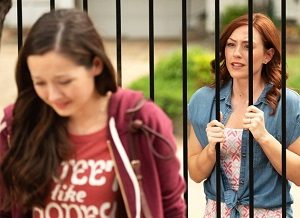 One of the most powerful scenes of the movie occurs when Abby engages a young woman who is headed into her former clinic. Realizing she has only a few seconds to win the young women's trust and save a life, Abby demonstrates profound empathy and says exactly the words this young woman longed to hear. A marvelous, life-saving example of other-awareness and engagement!
I urge you to see this movie (details here) and be reminded of the need to do all we can to counteract the lies that fuel the abortion industry and, more importantly, to provide hope and support to women who are facing these life and death choices.
~ Ken Sande

Permission to distribute
: Please feel free to download, print, or electronically share this message in its entirety for non-commercial purposes with as many people as you like.
© 2019 Ken Sande
Would you like to receive future posts like this? Subscribe now!